NEWS
Read our recent Ofsted Report here!!!!


https://reports.ofsted.gov.uk/inspection-reports/find-inspection-report/provider/CARE/EY489106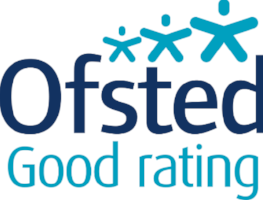 Summer Booking 2017
As it's the longest day of the year, a perfect time for you to book the kids onto holiday club.
https://faceholidayclub.kidsclubhq.co.uk/rdr?u=home

It's going to be a scorcher!!!!
May Half Term
Booking is once again open for May Half Term. Our theme this holiday will be "Around The World".
https://faceholidayclub.kidsclubhq.co.uk/rdr?u=home
Planned activities are -
- Recycling Olympics
- Cooking Mini Tacos
- Learning different sports from around the world
- Flag Treasure Hunt
- Various Arts & Crafts activities

As extra activities we also have -
Owen's Animals (Tuesday) £4
Wet Wednesday (Wednesday) Free
Circus Skills (Wednesday) £4
Survival Skills (Thursday) £8
We also have the swimming pool open and available to be used, so be sure to bring your swimming costume and towel.
Babies In Buscot & Natural Wildness...
FACE are delighted to announce that our Family Adventure Day on 1st April 2017 will be supporting Babies In Buscot (BIBS) as our chosen charity.
We will be donating 30% of our takings to the charity on the day, so all your help will be greatly appreciated.
It's going to be a great day filled with Laser Tag (£4) and Natural Wilderness (£3) which includes Fire Building, Knots and Wild Food Games. #trysomethingfun #trysomethingactive
Date - 1st April 2017

Location - Dinton Pastures

Times - 10:00 - 16:00

FACE FAMILY FUN DAY!!!
Be sure to keep Saturday 1st April free in your calendar. We will be hosting our first Family Fun Day at Dinton Pastures to showcase our fun and exciting Laser Tag games between 10am - 4pm.
Games will be hosted as a pay and play event and will cost £4 for 20 min games. Be sure to tell your family and friends, and you may even get to battle against them!!!
At the same time you can enjoy all that Dinton Pastures has to offer, such as beautiful scenic walks around the lakes, the wonderful children's playground or stop by the cafe for something to eat and drink.


KEEP UP TO DATE​
Keep a look out on our social media pages for new and different activities you could try yourself....
Post your efforts for all to see and use the hashtags
#trysomethingfun
#trysomethingactive